Waste Management & Site Service Solutions

Roll-Off Dumpsters | Portable Restrooms | Demo Services | Site Service Solutions
Waste Management and Site Services at your fingertips...
Our team's experience in the construction industry allows us to offer a detailed site management plan tailored specifically
to the needs of your facility or event. We offer next day services and our unique sizes of roll-off dumpsters are sure to fit any job big or small.
Provide an optimized site service plan for your next project or event

Focus on client needs and industry requirements

Provide Fast Reliable Friendly and Clean Next-Day Service

To be the change the portable toilet industry needs in construction

Creating customer relationships by listening to the client's needs and paying attention to the details.
Roll-Off Dumpster Services
Our customer service team will set up your order according to the size of dumpster you need and the type of debris you need to dispose of. After that, we will schedule your service and set the date for delivery. Keep in mind we offer next day service for calls received prior to 3:00 PM the prior business day.
Portable Restroom and Waste Water Services
When you can't go inside, we've got your back-up plan, call 361-304-9696 for InstaCan. Our team's experience in the construction industry allows us to offer a detailed site management plan tailored specifically to the needs of your facility. We provide a schedule which will allow the client the flexibility of having certain locations serviced during less busy times of the day. Our GPS tracking system allows for strategic service planning as well as detailed locations of all units being serviced.
When we said you call it we haul it, we meant it. Coastal Trailer Trash now provides site prep services for all your construction needs. Demolition, site set-up and site prep are all provided by Coastal Trailer Trash at the client's request. We cannot wait to work with your company on your next demo job.
No event is too large or too small. We specialize in site service logistics and planning. We offer a large variety of all the items you need to service large events or company turn-arounds. From portable restrooms and hand washing stations to restroom trailers big and small; when it comes to site services, InstaCan covers it all.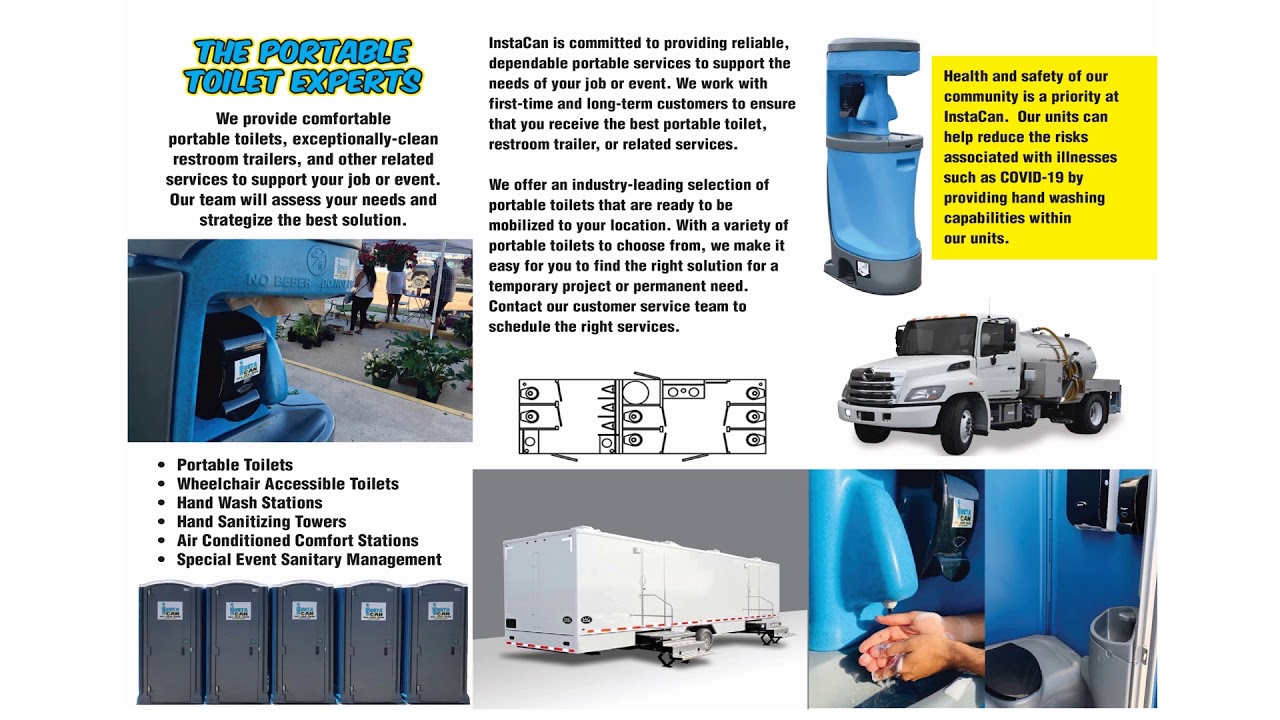 Never wait on hold, always talk to a real person, we call you to check-in on your roll-off dumpster and notify you of any changes by email immediately.
We take great pride in our ability to offer next day delivery as long is the order is placed prior to 3:00 PM on the previous business day.
If at any time you have questions or need assistance with your order contact our customer service team for personalized support.
CustomerService@coastaltrailertrash.com
361-653-0417 Dispatch@Coastaltrailertrash.com
Mon - Fri: 8:00 - 17:00
Sat - Sun:
By Appointment Only